Published through Skybound Entertainment and developed by Other Ocean Interactive, Walking Dead: Betrayal is the latest Social deduction game to come out. Think of it as a mix of both Among Us and the Walking Dead. The players must defend against the hordes of zombies that plague the lands while defending themselves from the traitors that hide within them.
Skybound Entertainment is well-known for being the publisher behind The Walking Dead comic book series. The upcoming game will be published through their subsidiary named Skybound Games. The subsidiary was brought into life in 2018 and had a considerable amount of success with the title Project Winter. Project Winter still holds a very positive review rating to date.
The upcoming game was revealed to the public on Wednesday through a trailer. Walking Dead: Betrayal was marketed as another Project Winter game, and it shows many similarities to its predecessor. The survivors will need to work together and carry out various activities such as looting, cooking, and crafting.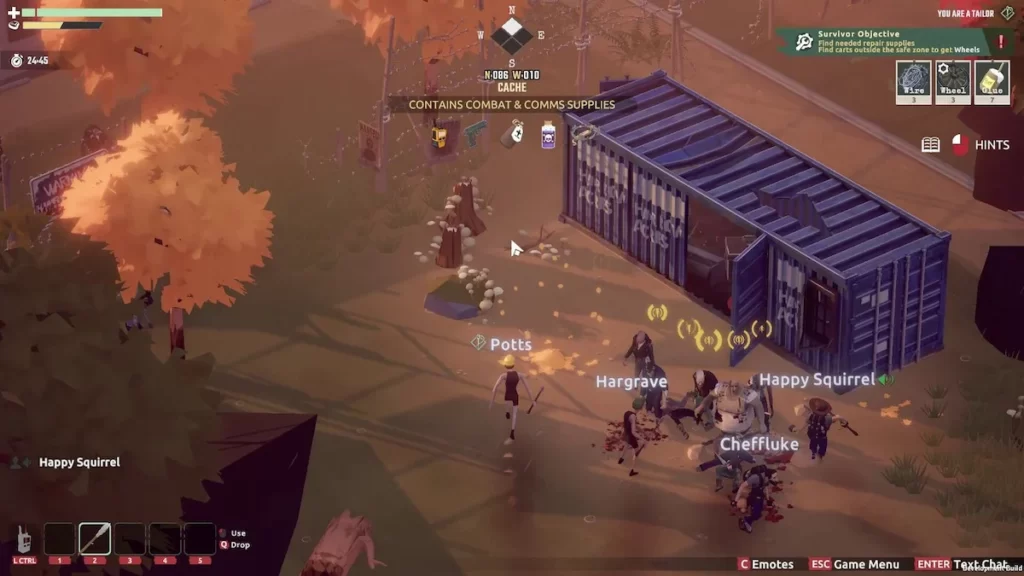 The traitors within the team will attempt to eliminate the players to get all the goodies for themselves. But the key difference between Among Us and The Walking Dead: Betrayal is that players can come back as zombies to take revenge on the traitors once they die. This makes the game much more fun and interesting as players don't need to mooch around unlike in Among Us.
The Walking Dead: Betrayal trailer video popped out a day ago which shows how the players successfully complete an expedition for supplies through teamwork and communication. However, pretty soon the traitors hop into action and start to eliminate the players. 
Unlike Among Us, The Walking Dead: Betrayal gives the players much more freedom to eliminate their competition. Instead of directly killing a teammate, the traitors can set off boobytraps and unleash hordes of zombies upon the unsuspecting victims. If you are interested in playing the upcoming game, make sure to enter the beta period which starts on the 10th of August.