Mobile games are increasingly appearing on the market. They offer the opportunity to spend time pleasantly with minimal effort. All you need is an Internet connection, a phone or tablet and a moment of free time. This is an ideal way to kill boredom on the road, in line or for a moment of relaxation. What titles are worth recommending?
Mobile games for Android
When playing on mobile devices, you can be sure that the requirements are low. Most games will run smoothly on a variety of Android devices. Unfortunately, there is also the other side of the coin. Most mobile games offer Pay-to-Win elements, which means that players who spend money on facilities have a huge advantage. They're faster, stronger and harder to compete with. Nevertheless, you can still have fun without spending money. Keep in mind, however, that it can be more difficult. Here's a list of the most interesting mobile games on Android.
Diablo Immortal
This is one of the most sophisticated and advanced games to come out on Android. The action takes place between Diablo 2: Lords of Destruction and Diablo 3. The control and gameplay system has been perfectly transferred to mobile devices. The whole game features a dark and atmospheric atmosphere, a story campaign lasting about 20 hours and an intriguing multiplayer system.'
Stranger Things 3: The Game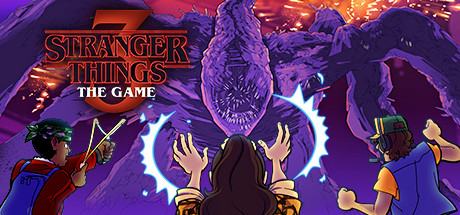 This interesting production gives players the opportunity to take on the role of one of 12 characters known from one of Netflix's most popular series. Missions showing the story from the series are enriched with new puzzles, interactions between characters and secrets hidden by these dark universes. The game is maintained in a retro pixel style, but includes many modern mechanical solutions, which will make the game even more exciting and allow you to better feel the atmosphere of the story.
Rise of Kingdoms
Real-time MMORPG world combined with city builder is a unique combination. The developers of the game have created a product that allows you to spend hours in a world full of unforgettable experiences and learn about history. The player can choose from more than a dozen historical nations, including Byzantium, France, Egypt, China, Japan or the Vikings, and many heroes, such as Joan of Arc, Kusunoki Masashige, Cleopatra VII, Julius Caesar or Ethelfleda. Each nation and character has its own unique graphics, abilities, bonuses and limitations. The player starts with a small settlement to then expand it into a powerful empire, forge alliances, fight barbarians and struggle for world domination
Thread: The Witcher Card Game
Experience a unique atmosphere in this addictive card game developed by CD Projekt RED and set in the Witcher universe. Get ready for epic 1v1 duels with other players, using special card decks and climbing the rankings. Also, don't forget the numerous tasks to complete and clashes with the artificial intelligence. The graphics and design of the cards will enthrall you for hours, with no sense of time.
Coin Master
A game so simple, it can suck you in without a doubt. Pleasant visuals and subtle humor combined with simple mechanics create an amazing effect. Coin Master consists of developing themed villages and climbing up the ladder. With each new settlement, the prices of buildings increase significantly.'
To develop buildings, you need to get gold – and the only way to do that is to use a machine that resembles a one-armed bandit. In addition to gold, you can also draw an attack on another player's village or steal gold. The number of possible spins on the machine is limited and renews over time. There is also an option to buy additional spins or win them by reaching levels and completing tasks.
League of Legends: Wild Rift
League of Legends: Wild Rift is an introduction to the world of MOBAs for mobile devices. The controls have been adapted for smartphones and tablets, but that's not all – the game is action-packed, which gives players a remarkable dynamic. Here, two teams of five players also compete against each other, so cooperation and competition are key to success in this addictive game.
Pokemon GO
If you're a fan of mobile games, then Pokemon GO is for you! Using augmented reality technology, you can walk around cities, forests and fields, looking for Pokemon that will appear on the screen of your device. Your task is to catch them (hit them with a Pokeball). It's a great way to spend your free time actively and enjoyably, whether you'll be playing alone or with a group of friends.
Shadow Fight 3
This game, steeped in Japanese vibes, focuses on 1v1 battles with other players or AI. An extensive selection of characters with their own unique attacks, abilities, and a deep storyline make for an enjoyable time while playing.'
Roblox
This enjoyable mobile game is ideal for players of all ages. Its rules are simple and offer many opportunities to create your own worlds. You can also view other players' creations. The fun is unlimited, as the only thing that limits the player is his imagination. The game is constantly moderated, and the developers ensure that the production is child-friendly.
Clash of Clans
Clash of Clans is a dynamic online game in which players form clans, train armies and launch attacks against other players to gain resources. The game has four types of currency or resources: gold and elixir, which are used to build and upgrade defenses, traps and buildings, as well as upgrade troops and spells with elixir and dark elixir. Training troops is now free, but in the past required elixir or dark elixir. Gems are the premium currency in the game.'